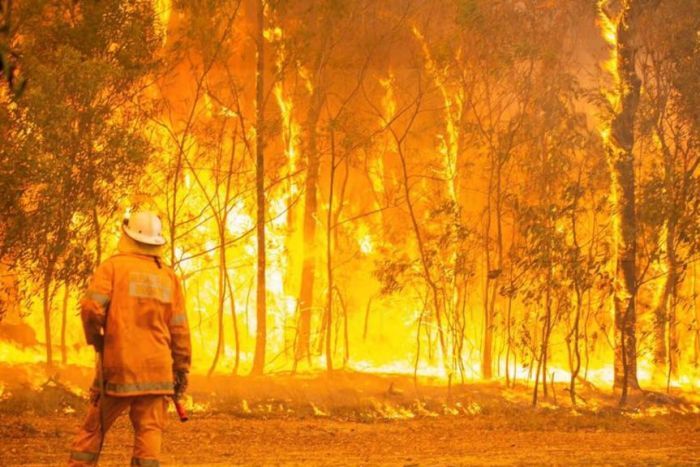 As the fires continue to roar and cause utter destruction on California's north coast, one specific fire has caught the eyes of Americans: the August complex fire. Now known as California's largest wildfire in history, this ruthless fire has destroyed over one million acres of land and ravaged through 9,200 buildings and homes. "It's a tragedy. [Diana Jones] enjoyed doing this type of work," said one firefighter. Diana Jones was the Cresson Fire Department chief and a volunteer firefighter that was one of the reported fatalities caused by the August complex fires.
Officials reported that the August complex fire was ignited by the same strike of lightning that produced thirty-seven additional fires in the Golden State's northern coast. Nearly a month after the lethal lightning struck the northern California coast, evacuations ensued for the Mendocino, Trinity, and Humboldt areas.
Forecasters issued a red flag warning, an alert that critical fire weather was arriving soon. Due to the smoke emerging from the flames, the air quality in portions of California was highly dangerous. With 100 being a moderate air quality, certain cities in California were nearing a 200 air quality index, which is extremely deadly.
In close proximity to the fires, Yosemite National Park had exceedingly hazardous air quality since the fires began―numbers ranging from 182 to 208  have occurred.
Thousands of firefighters have contained nearly 74% of the deadly flames; however, there is no definite outlook on when these horrific wildfires will be combated in northern California.