The Georgia Runoffs: Ossoff & Warnock Make History
On January 6, 2021, two democratic candidates made history in Georgia— Jon Ossoff and Reverend Warnock flipped the senate blue. In the early mornings of the 6th, Reverend Warnock defeated his republican contender, Kelly Loeffler, by nearly 80,000 votes. Hours following, his fellow democratic campaigner, Jon Ossoff, defeated the incumbent senator, Rep. David Perdue. Besides both democratic nominees securing their victories as Georgia senators, they both have made history in terms of diversity. Jon Ossoff's victory against David Perdue marks him to be the first Jewish senator in Georgia history and the youngest member of the U.S. Senate. Reverend Warnock marks his point in history by being the first African-American senator in Georgia. 
Following the Inauguration of President Joe Biden and Vice President Kamala Harris, both senators were sworn in. History-making Vice President Kamala Harris swore in both Ossoff and Warnock at approximately 4:30 p.m., making this her first act as Vice President and President of the Senate. Kamala Harris also swore in California Senator Alex Padilla, who will replace Harris's seat in the Senate following her resignation on January 18, 2021. 
Who are the Senators Who Flipped Georgia Blue?
Raphael Warnock 
A Georgia native, Warnock received education from several institutes including Morehouse College and the Union Theological Seminary. In the 1990s, he served as a youth pastor and assistant at Abyssinian Baptist Church in New York. Currently, Reverend Warnock is the senior pastor of the Ebenezer Baptist Church in Atlanta, Georgia. After his election victory, he has stated that he will continue his work at the church while being an active member of the Senate. 
Jon Ossoff
Similar to his fellow democratic nominee, Jon Ossoff is a Georgia native. As a high school student, Ossoff was an intern for John Lewis (a civil rights leader) and a U.S. representative. In 2009, the now Georgia Senator graduated from Georgetown University's School of Foreign Service. Later, he earned a Master of Science Degree at London's School of Economics in 2013. Jon is a media executive and investigative journalist who served as the CEO of Insight TWI, a media company focused upon investigating corruption and organized and war crime.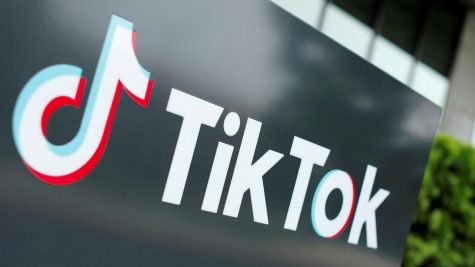 Social Media & The Influence It Made in the Georgia Runoffs 
In the Georgia runoffs, 16% of the votes were cast by people under 30 compared to the 13% nationwide and social media may be the reason why. 
Jon Ossoff took an unfamiliar route of campaigning when he began posting videos promoting his campaign on Tiktok, a video-sharing platform. On his Tiktok account, @Jon, he began to post videos using trends circulating the app, with some of his content bringing in nearly 5 million views. Like Ossoff, Reverend Warnock also used popular social media platforms to reach out to young voters in Georgia. 
Jon Ossoff's press secretary, Jake Best, made this statement in an email to a Georgia-based publication: "Our campaign has built a robust and innovative digital program that is speaking directly to young voters on platforms like TikTok, Snapchat, and Instagram about the issues that impact their lives, like stopping the spread of coronavirus, protecting our environment, tackling student loan debt, and passing a New Civil Rights Act."
What Does This Mean for the Country?
With Jon Ossoff and Reverend Warnock securing their seats in the Senate, this is a significant advantage for President Joe Biden. Due to the win of both democratic candidates in Georgia, Republicans and Democrats will share equal seats in the Senate. However, with Vice President Harris making her way to the White House, she will preside over the Senate and be the tie-breaking vote. 
So— what does this mean for the Biden administration? Now that Democrats occupy the majority of seats in the Senate, the Biden-Harris administration will have a greater chance of advancing their main priorities forward; these issues include affordable healthcare and tackling climate change. Additionally, the Senate also holds the jurisdiction to reject or approve President Biden's nominees for cabinet and judicial appointments. 
Americans have also received little aid from the government since the beginning of the pandemic. In March, Congress approved the distribution of $1,200 checks to Americans; in late-December, Americans learned they would receive a reduction in their stimulus payment, resulting in $600 payments. However, now that democrats fill the majority of seats in the Senate, the Senate Majority Leader will now be Chuck Schumer, replacing the former majority leader, Republican Mitch McConnell. McConnell blocked voting on the House-passed CASH Act, which would increase the stimulus payments from $600 to $2000. He stated that the bill would "send thousands of dollars to people who don't need the help." However, now that Democrats overshadow Republican seats in not only the Senate but also the House of Representatives, $2,000 checks may be in the hands of Americans in the upcoming weeks. 
The Democratic Senators' Vision for Georgia
Affordable Healthcare 
Throughout both of the senators' campaigns, they strongly campaigned for protecting and defending the Affordable Care Act. Signed on March 23, 2010 by President Barack Obama, Obamacare was designed to reduce the cost of health insurance coverage for people who qualify. Ossoff and Warnock pledged that they would advocate against those who threaten to cut Social Security and Medicare. In Georgia, there are currently 1.3 million Social Security recipients and 1.8 million residents enrolled in Medicare. 
The newly elected Democratic senators further earned the endorsement of the National Committee to preserve Social Security and Medicare. Known to be one of the nation's leading senior advocacy groups, the organization launched a voter outreach campaign in hopes of increasing the turnout rate for both Ossoff and Warnock. Adopting different approaches of campaigning, including postcards, social media, and radio ads, the advocacy group promoted Jon Ossoff and Raphael Warnock as champions of seniors.
In early October, Jon Ossoff faced off with his competitor, David Perdue, in a debate hosted by AARP Georgia. In 60-second videos, each candidate answered questions surrounding Social Security, Medicare, restoring the economy, lowering prescription drug prices, and securing Americans' access to affordable long-term care. Here is Jon Ossoff's response that included his feelings upon the matters of advocating for protecting Social Security: "These are earned benefits that Americans have paid into over their entire lives, and I will oppose efforts to cut these vital Social Security benefits that so many of our seniors depend upon."
Criminal Justice Reform
Though this country embodies diverse opinions upon numerous issues, Criminal Justice Reform is not a deliberating discussion. A poll completed by Witness LA, a publication centered around Criminal Justice, revealed a staggering finding: three-fourths of Americans believe that the criminal justice system requires significant reform. The newly-elected Georgia senators have acknowledged this concern throughout their time as political figures and have strong plans to accomplish a successful reform in this country. 
Jon Ossoff and Raphael Warnock have both publicly denounced mass incarceration in the United States. "The prison population of America is fed by a system that criminalizes poverty, imperils the bodies of its most vulnerable citizens, and incarcerates people of color at disproportionate levels," said Reverend Warnock. Although our country occupies only 5% of the world's population, we hold 25% of the world's prisoners—this statistic makes the United States hold the highest imprisonment rate in the world. 
Jon Ossoff stated on his website that issues such as mandatory minimum sentencing and falsely utilizing law enforcement in cases of addiction and mental illness have "contributed to mass incarceration that is a blight on our country." Ossoff is also in support of reforming prisons which would reconstruct the conditions of imprisonment so that the incarcerated can rehabilitate their behaviors and attitudes that led to their criminality.