The Truth & The Lies: The Covid-19 Vaccine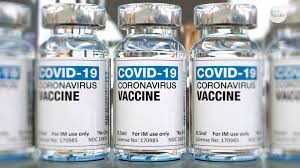 On January 20, 2020, the United States reported the country's first case of Covid-19. Now, a year later, the United States of America has had 515,000 deaths, the highest reported deaths from Covid-19 in any country. The United States still faces a great deal of work ahead battling Covid-19, however, producing a vaccination isn't one of them.  
"Today is a great day for science and humanity," said Dr. Albert Bourla, Pfizer Chairman and CEO, as he announced the first set of results from the company's vaccine clinical trial. Nearly a year following the first reported cases of Covid-19, companies including Moderna and Pfizer have designed a vaccine to combat Covid-19. Although a sign of hope to many, millions of people worldwide are hesitant about receiving a vaccine. From the leading Covid-19 manufacturers to vaccine concerns among Americans, this is what you need to know about the Covid-19 vaccines. 
Pzifer 
Released on December 11, 2020,  Pfizer was the first company to release a Covid-19 vaccine. However, this isn't the company's first well-known product. The second-largest pharmaceutical company by revenue is also known for Advil, a popular pain reliever. In addition, the company is the brain behind the well-known Chapstick Brand. 
The Pfizer vaccine was generated using messenger RNA, or mRNA. Using the new technology, the mRNA vaccine encodes a portion of spike protein found on the surface of the Covid-19 virus. The vaccine will then use pieces of the genetic material to spark an immune response inside of your body. Once your body produces an immune response, both the protein and mRNA are eliminated, while the antibodies remain to protect you from future illness. 
William C. Gruber, senior vice president of Pfizer Clinical Trials and Development, stated in an interview with the New York Times that after the first dosage, the vaccine is 52% effective. Following the final dosage, the vaccine reaches 95% effectiveness. Researchers have also found the Pfizer vaccine does protect against the new Covid-19 strains, including the United Kingdom and South African variants. 
Moderna
Days following, Moderna, recognized for its focus on drug development, discovery, and vaccine technologies, received permission for an emergency use authorization for their vaccine. 
Similar to their competitor Pfizer, they also used mRNA to create their vaccine. The usage of messenger RNA in Covid-19 vaccines makes history: this is the first time mRNA vaccines have been approved for any disease. However, this is is not the first messenger RNA that has been explored to treat diseases. The practice of treating viruses such as Zika and Influenza with mRNA technology has been in trial over the past years. 
Information released to the FDA revealed that Moderna's vaccine provides 80.2% protection against Covid-19 just after the first dosage; after undergoing both necessary dosages, the vaccine is 94.1% effective. In late December, the company released a statement regarding their vaccine effectiveness against the United Kingdom variant: "Based on the data to date, Moderna expects that the vaccine-induced immunity from the Moderna COVID-19 Vaccine would be protective against the variants of the SARS-CoV-2 virus recently described in the United Kingdom. We will be performing additional tests of the vaccine in the coming weeks to confirm this expectation." However, the company released a statement in late January, stating that their vaccine produced a weaker immune response to the South African variant and that they will be developing a booster shot to combat the South African strain. 
Johnson & Johnson
The company known for its production of health care products has now become a top competitor in Covid-19 vaccines. On Feb. 27, the U.S. Food and Drug Administration approved the Johnson and Johnson vaccine. The company will also be recognized for producing the first single-dosage vaccine against Covid-19.
The Johnson and Johnson vaccine is currently being studied as adenovirus-vaccine. The vaccine utilizes a small piece of double-stranded DNA from the virus to trigger an immune response, differing from Pfizer's and Moderna's vaccines, which use single-stranded genetic material. Through unique technology, this is not the first time adenovirus technology has been used for vaccine development. On December 19, 2019, the FDA approved the first vaccine for Ebola, which also used adenovirus technology. 
The vaccine was found to be 66% effective against preventing moderate to severe forms of Covid-19, and up to 85% effective against severe disease. Alex Gorsky, CEO of Johnson and Johnson, stated that this vaccine is an "incredible tool" to lower Covid-19 hospitalizations and deaths. While studied in other parts of the world, the vaccine was found to have different levels of protection, however, many doctors and researchers assume it was likely due to different variants of coronavirus circulating in those regions. 
All three Covid-19 vaccines are not authorized yet for children under the age of 18. However, both Moderna and Pfizer have begun trials testing children 12 and older. Johnson and Johnson have not yet begun involving children in vaccination trials, J&J's Dr. Jerry Sadoff stated they "plan to go into children as soon as we possibly can, but very carefully in terms of safety," during the CDC's virtual meeting regarding Immunization Practices.
Johnson and Johnson announced the shipment of nearly 4 million vaccines on Monday, March 1. Johnson and Johnson CEO Alex Gorsky stated: "Within the next 24 to 48 hours, Americans should start receiving shots in arms."
Hesitancy Circling the Covid-19 Vaccine 
Developing a vaccine could sometimes take nearly a decade—how was the Covid-19 vaccine created so fast?
Coronaviruses Have Been Studied for 50 Years
As the race began to create a vaccine for COVID-19, the race also began to explore data surrounding the virus—however, researchers were not entering the unknown. Dr. Eric J. Yager, an associate professor of microbiology at Albany College of Pharmacy and Health Sciences, stated in an interview that scientists have been studying coronaviruses for over 50 years. From previous studies and research, scientists uncovered that SARS-CoV-2 – the virus that causes COVID-19 – makes up only one of the hundreds of coronaviruses that can cause the common cold and SARS, the acute respiratory syndrome epidemic in 2002. The research of coronaviruses, which began in the 1960s, has helped researchers slim down the usual two to four years of research to a matter of months. 
Trials
Similar to approved vaccines, both Pfizer and Moderna have undergone the necessary trials in order to release their vaccines. However, a major question surrounding hesitant Americans is, how did these trials end so quickly?
Before clinical trials occur, preclinical trials take place. Created to prove how effective these vaccines are before embracing human testing, researchers use testees such as animals before adapting to human testing. However, due to the urgent need for a vaccine, Pfizer and Moderna were granted approval to overlap their preclinical studies with the early phases of human trials. One false tweet, exploding with nearly 5,000 likes, accused Pfizer and Moderna of not testing their mRNA vaccines on animals because it would cause dangerous side effects. Following the inaccurate tweet, University of Pennsylvania professor Dr. Drew Weissman, who has studied mRNA for decades, stated mRNA vaccines do not cause dangerous inflammation to animals. Katherine Jansen, Senior Vice President and Head of Vaccine Research & Development for Pfizer, in regards to preclinical trial testing reported, "Collectively, these preclinical results, combined with our clinical data collected to date, continue to support the promise and validity of our mRNA-based vaccine program against SARS-CoV-2 and selection of the BNT162b2 candidate, which we believe has the potential to prevent many millions of COVID-19 cases."
Included in Pfizer's clinical trials were 43,661 volunteers, with 170 volunteers having Covid-19. Following the clinical trials, Pfizer stated that no serious concerns related to the vaccine were reported; the only severe side effects to occur in more than 2% of people were fatigue, which occurred in 3.7% of patients after the second dose, and 2% of people experienced headaches. During Moderna's clinical trial, 30,000 volunteers participated; 95 volunteers had cases of Covid-19. Moderna announced there were no significant safety concerns observed in the trial; side effects that occurred in greater than 2% of patients included fatigue, muscle pain, headaches, and achiness. 
Combined, preclinical and clinical trials could take nearly 10-12 years to complete. However, with unprecedented funds, worldwide collaboration, and urgency, the Covid-19 vaccines did not face similar boundaries as non-urgent vaccines. 
"The tremendous financial support from the U.S. government is a huge reason a COVID-19 vaccine was brought to the public so quickly," says Dr. Sostman, executive vice president and chief academic officer of Houston Methodist. Commonly, most manufacturers halt to produce large quantities of vaccines after it is approved by the FDA, however, due to the seriousness of the virus, countries including the United States government funded the manufacturing while the promising candidates were still in trials. 
Operation Warp Speed funded Moderna $2.5 million, also purchasing 100 million dosages. Moderna's fellow competitor, Pfizer, announced that they did not accept U.S federal funding. However, the company did sign a $1.95 billion contract to manufacture and distribute 100 million doses of their vaccine. This early funding led the vaccines to be distributed shortly after becoming approved by the U.S. Food and Drug Administration, rather than months later. 
Worldwide collaboration amongst countries has also ramped up the speed of delivering a Covid-19 vaccine. In early January, scientists in China sequenced the virus's genome and shared the found data worldwide. Independent agencies in countries including the United States, Canada, and the United Kingdom have also participated in collaboration in regards to the virus. 
Will the Covid-19 Vaccines Alter my DNA?
"All of those considering taking … this vaccine, … you recognize that this permanently and irreversibly changes your DNA?"
This is only one of the tweets circulating social media, and doctors and scientists have responded: the Covid-19 vaccines cannot change your DNA. "I think the real important message here is that there's no manipulation of DNA," retaliated Dr. William Moss, an expert in vaccines from Johns Hopkins University. 
According to the Centers for Disease Control and Prevention, mRNA never enters where genetic material is located. Instead, the cell breaks down and gets rid of the mRNA soon after it has completed using its instructions. James Lawler, an infectious disease expert, tells us that the mRNA vaccines are designed to do their work outside of the nucleus and that mRNA technology has "not been observed to interact with the nucleus."
Will I get sick from the Covid-19 Vaccines?
When receiving a Covid-19 vaccine, you may experience some of these common side effects, according to The U.S. Centers for Disease Control and Prevention:
Injection site pain and swelling 

Fatigue

Headache

Chills

Fever
But why? "While these symptoms are obviously a nuisance to have, they're actually good news because they indicate that your immune system is working. They're signs that your immune system is activated and is producing antibodies," says Dr. Jafar Abunasser, a pulmonary medicine specialist. 
"In this case, the harmless 'spike' protein of the virus in the mRNA vaccine triggers the secretion of antibodies and recruitment of memory immune cells in the bloodstream that will allow for protection if one gets infected with the virus at a later time," explained Dr. Scheraga, a critical care specialist, when discussing the side effects of mRNA vaccines. "This activation of the immune system is what leads to some of these non-specific symptoms," she continued. 
What about severe reactions? According to CDC studies, severe allergic reactions to Covid-19 are extremely rare. A study performed on the Pfizer vaccine between the days of Dec. 14-23, in which 1,893,360 dosages were administered, there were 4,393 adverse reactions, including rashes and itchy throats. Only 21 people suffered from severe reactions, including anaphylactic allergic reactions. All who experienced reactions recovered. 
In a month where nearly 14 million dosages were administered, only 7,000 reports were forwarded to VAERS—a government-monitored vaccine safety portal intended for reporting adverse events after following vaccinations. Among the 7,000 reactions, 91% involved headaches, fatigue, and dizziness. Anaphylaxis was reported amongst 61 individuals, at a rate of 4.5 per million doses. 
Amongst the 14 million doses administered, 113 deaths were reported to the portal; 78 from long-term care facilities and 35 from outside. However, none of the reported deaths have been linked directly to the vaccine.  
Claims were also made on social media, one user posting "Six people died in Pfizer's late-stage trial of the COVID-19 (4 of the 6 died from the placebo injection)." The FDA has since then explained the cause of deaths in briefing documents. All 6 of the vaccine recipients passed away due to "events that occur in the general population of the age groups where they occurred," the FDA announced. One patient had cardiac arrest 62 days following their second dosage and passed away three days later. Another recipient passed away due to arteriosclerosis, the thickening and hardening of the walls of the arteries, three days after a first dose of the vaccination. One of the placebo recipients died from a heart attack; another patient died from a stroke. The cause of the two other deaths is unknown, however, none have been linked to the vaccine.