Cop29: President Biden Urges Action on Climate Change
As the 2021 United Nations global warming conference kicked off on Monday in Glasgow, President Joe Biden and over 130 heads of state addressed the action on climate change.
"We have a lot more work to be done," President Biden stated at a news conference.
Since the beginning of his presidency, Biden has proven that the U.S. is focused upon the issue of climate, especially following the country's withdrawal from the 2015 Paris climate accord under the Trump administration.
While still in Scotland, the Biden Administration unveiled a series of regulations to cut methane emissions (from oil and gas drilling) and protect forests.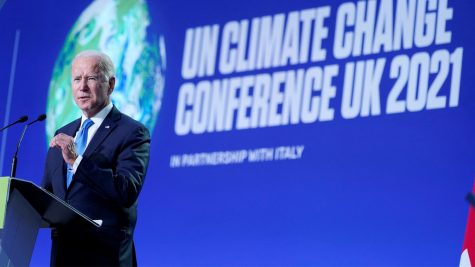 Before speaking to world leaders at the summit, Biden stated that the "most important" things we need to do to keep 1.5 degrees in reach is reduce our methane emissions as quickly as possible.
The new initiative also includes an Environmental Protection Agency, which will work to expand and strengthen measures to regulate leak detection for gas and oil industries.
Also, while in attendance, President Biden called out both Chinese leader Xi Jinping and Russian President Vladimir Putin for skipping the conference.
"Russia and … China basically didn't show up in terms of any commitments to deal with climate. And there's a reason why people should be disappointed in that. I found it disappointing myself," Biden stated.
The U.N. climate conference is underway until November 12 and is considered a "critical" aspect, according to many scientists, in preventing the irreversible effects of climate change.