NJ School Under Investigation Following 100 Brain Tumors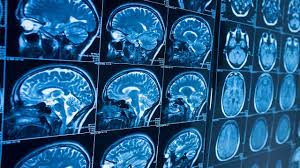 Radiation tests are currently being done at Colonia High in New Jersey after more than 100 former teachers and students were diagnosed with brain tumors.
Al Lupiano, his wife, and sister, all former students of Colonia High School, were diagnosed with brain tumors. Lupiano was diagnosed in 1999 at the age of 27. Both his wife and sister were diagnosed in August 2021. Sadly, Lupiano's sister died in February at the age of 24.
"I never envisioned we'd get to the numbers we have today. When I went live on Facebook we had 15 individuals. Thanks to the help of media getting the message out and the benefits of social media, I'm up to 117 individuals now," Lupiano told CNN.
Lupiano says there are still no direct links between the tumors and the New Jersey High School, but he says there are "a lot of theories" regarding the tumors' origins.
He states that he will "explore every theory until we turn up either the cause or we've eliminated possibilities." Further, Lupiano says if the investigation does not prove helpful from a radiological standpoint, then air, water, and soil samples will be done.
Through the investigation, the high school will remain open. The New Jersey Department of Environmental Protection and the federal Environmental Protection Agency hopes the test results will come back in the following weeks.