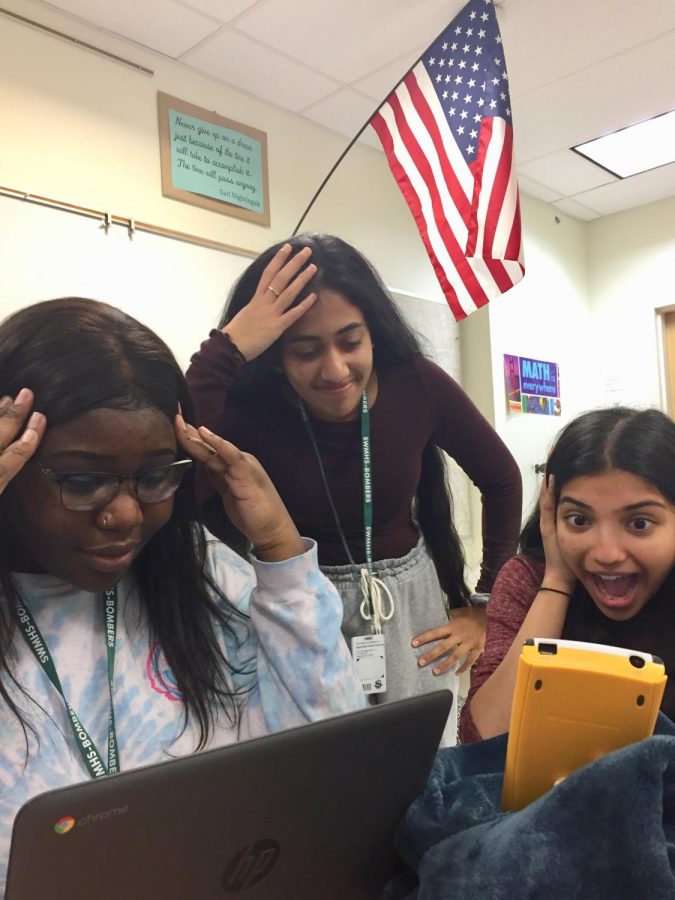 Real Talk: Under Pressure
"So you're telling me a stress ball isn't for throwing at people who stress you out?"
Students were asked about their experiences in school. This survey was conducted with 51 students, teachers, and parents ranging from the ages 5 to 50+.
Everyone feels under pressure at times – a lot of the time. In last month's edition it had been discovered that lots of the teens in our school use their phones because it can be a good distraction from responsibilities.
 But where does this pressure come from? All fingers point to the parents/guardians. According to data collected, 91% of students feel obligated to do well. We see this behavior and influence, not only in kids aged from 13-19, but also the younger generation. More than half of the kids 12 and below say that school makes them anxious. Maryam Hamama, a freshman,  says,"There is constant pressure and pushing to be perfect."
As always, there are two sides to a story, and this survey does not differ.  Students are often more harsh on themselves than their parents. The adults who were interviewed all stated that they want their child to do the best that they can, but it is obvious that the youth has taken this statement very differently. The words from influential adults in a child's life such as parents and teachers can affect a child deeply. Christa DeLucia, a teacher at Sayreville High School advises this: "What a kid experiences in their childhood shapes their lives, so we should be more careful about what we say and respect them."
This is a word of advice not only for adults, but for everyone in the school. Give respect and you will be respected, don't let yourself get discouraged due to one bad grade or words that people tell you, because you are not obligated to prove anything to anyone but yourself.
Keep working hard! Stay tuned for the next edition of Real Talk.