Club Spotlight: Celebrating Thanksgiving in TIGS
Join TIGS to get "high off of fun."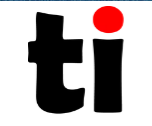 Hang on for a minute...we're trying to find some more stories you might like.
Sayreville War Memorial High School offers a wide variety of clubs and sports for students of all backgrounds to enjoy. The extra-curricular most students join imply what they enjoy doing and are interested in. What is a better way to end the school day then going to a club and doing activities you like? It is definitely a good way to end a stressful school day and a destresser before you have to get started on homework. One club that offers fun activities and has a good message is TIGS.
TIGS, which is known as the Teen Institute (TI) throughout the country, is an organization that has spread in 21 states with 50 programs. The main goal of TI is to empower teenagers with the skills and knowledge to lead a life with no alcohol consumption or usage of other drugs. In New Jersey, Teen Institute has partnered with the Lindsey Meyer Memorial Foundation which is why, here in NJ, it is known as the Lindsey Meyer Teen Institute (LMTI). Lindsey Meyer was part of Teen Institute in her high school and it was a very important part of her life.  Unfortunately, she passed away in 2001 due to Cystic Fibrosis and so Teen Institute was named after her, in her memory.
Teen Institute feels that students are not tomorrow's leader but today's because we are the ones that see the challenges around us, from school's hallways to the town's streets. Due to this, some students are sent from each school to a camp the program offers during the summer. There, they partake in many activities which they have to work together to complete successfully. By going to the camp they learn about how to be leaders so they can spread the message of Teen Institute to their peers. SWMHS selects about three to four kids to send every year. Harshvir Kaur attended last summer and said: "It was exhilarating and beneficial at the same time". She was able to "learn about the different ways in which you can be drug and alcohol-free" while "working with a team over long periods of time without getting frustrated."
SWMHS TIGS has a meeting every month and is led by their many board members and advisor, Mr. Veres. The club always starts with an "ice-breaker"  so club members can meet new people and get to know their peers. For their Thanksgiving meeting, students were given a word and they had to find their partner who had a related word. When the members found their partner, they asked questions to get to know each other. Another ice-breaker they did during their Halloween meeting is like the Squeeze Murder game. One person is chosen to be the "vampire" and everyone goes around shaking hands. The vampire scratches the other person's hand to imply that they have been killed, the killed person then has to "die" dramatically. It was definitely a fun game to play and was perfectly themed for Halloween. After an ice-breaker, they have a main activity prepared. For the most recent meeting, students had to make posters for TIGS with groups. The club ended with the winning poster announced, and many of the posters have been hung up around the school.
SWMHS TIGS wants to spread the word of "getting high from fun." Instead of drinking alcohol or smoking, why not partake in fun activities with friends and just enjoy yourself? That being said, if you do want to join TIGS make sure to listen to the announcements and look for any flyers around the school.