Juniors reflect on their prom experience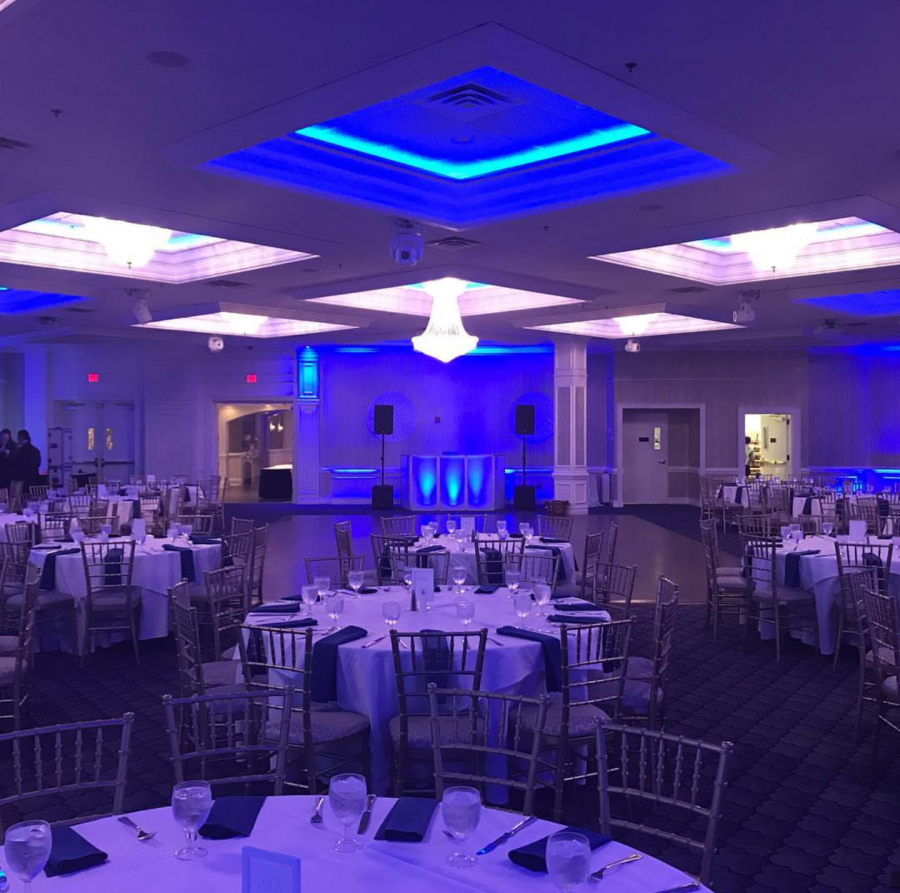 Friday April 26 was an eventful day for Sayreville students and teacher advisors. At the Battleground Country Club in Manalapan Township, juniors  – and their dates – gathered together for Junior Prom. Months of prep and glamour built up to this four hour dance party, and it was not to be wasted.
Based off of general consensus, junior prom either met or exceeded most people's expectations. Even Dr. Labbe and the DJ were impressed, commenting on the inclusivity and the well-behaved nature of the students.
There were certainly a lot of cherished and intimate memories made that night. Faizjilani Khan, a junior, said that his favorite moment was "being able to take my date in my arms and slow dance with her at the end of the night, and [to]  be able to forget about the world and just be with her."
There's also Casey Korman, grade 11, who said that "my favorite moment was either having my first slow dance [or] partying with my best friends." It seems clear that whether or not the students had a date, prom was a great time to spend with loved ones.
It was these experiences, among others, that made prom so fun. Alyssa Perez, grade 11, explained that "all the upperclassmen were telling me that junior prom was going to be bland, but it actually ended up being a lot of fun."
Maura Garnett, grade 11, also found junior prom to be beyond her expectations. She describes how "at the beginning of the night I was really stressed due to getting ready – I was not expecting much out of the night. Once I got on the dance floor and stopped caring about what others thought of me, I had the best time ever. [It] wasn't as awkward or as boring as I thought it would be at all!"
Another thing that greatly factors into the prom experience is, of course, the music. There had been a Google classroom forum for junior prom attendees to request and vote for certain songs. Even so, it was the music that harbored the most complaints this year. Take Gabriel Costa, a junior, who thought that "the music was a little iffy. I would have liked [a] different type of music". However, he also mentioned that his favorite moment was when they played "Speechless", by Dan + Shay, for the slow dance.
Others had similar mixed opinions, either thinking that the music was cheesy at first or that they should have played more requested songs. On the flip side, Matthew Stowe, a junior, believed that "the music selection was good [….] I personally lik[ed] the Jersey club music".
There's also Ethan Calcano, grade 12, who didn't find anything wrong with the the overall experience at all because "it was a perfect night to have fun with all my friends." Based off of student input, it seems that while the music selection was not perfect for everyone, it was still fun to dance to in the end.
In the final hours of the night, the tradition of choosing Prom Princess and Prince carried into this year well. Nominated this year for Prom Prince were Elan Calcano, Faizjilani Khan, Jayvis Rayside, and Luca Ventricelli. For Prom Princess, the nominations were given to Julianna Castlegrant, Jillian Greene, Mimdaziha McGriff, and Adriana Pastor. The crowd gathered in celebration on the dance floor as Jayvis Rayside and Julianna Castlegrant were crowned Prom Prince and Princess, and then led the others into the final few songs of the night.
In being nominated for prince, Faizjilani Khan proudly said that "it was pretty cool being nominated and being in front of everyone at prom because I could see all the people that helped me get up there, and I wouldn't be up there without them." In being crowned Prom Princess, Julianna Castlegrant excitedly explained that "it was a pleasant surprise! I didn't tell anyone to nominate me, so hearing my name on the announcements for prom court was unexpected in itself. I did not worry about winning up to or on the night of prom, because I knew I would have fun either way […] I appreciate those who voted for me, it was super kind of them!."
In the last few moments, the night closed off with its final song, "Bohemian Rhapsody" by Queen. As everyone gathered in a unifying chanting of lyrics, it was clear that junior prom had been a gratifying experience. Whether it be the friends, dates, dancing, or music, Junior Prom was a great way to ease into the last few months of school.
The next dance will be Senior Prom, which is on May 10.