Disney Playlist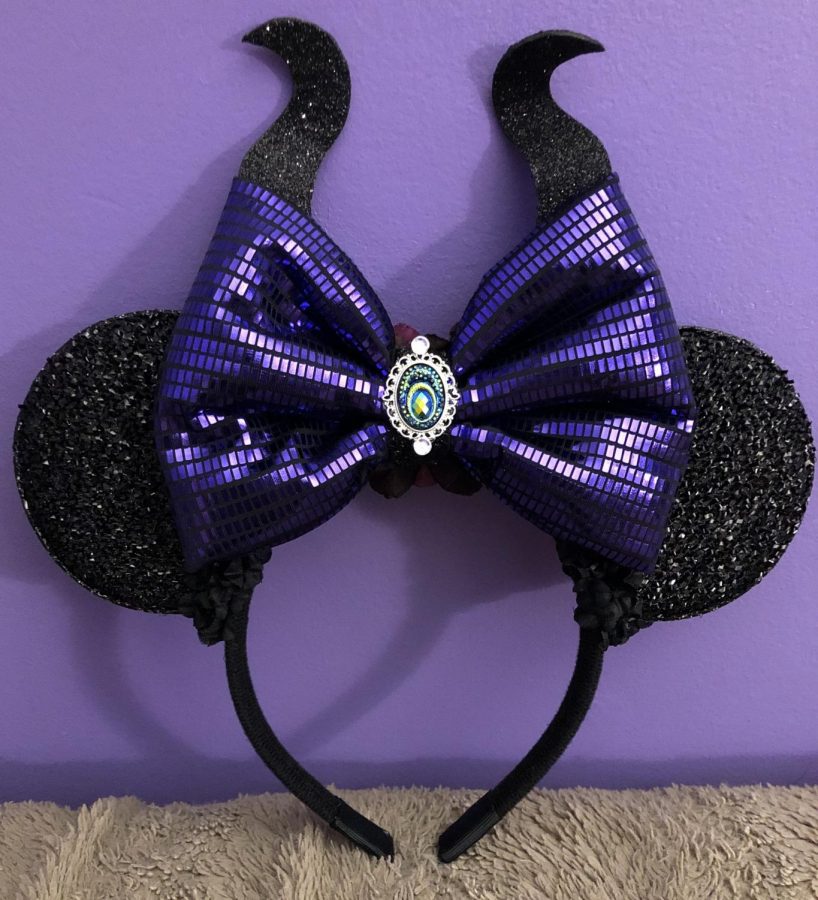 Samantha Emolo, Staff Writer
May 3, 2019
   As our school year starts to come to the end, everything starts to fall into place. All those little moments and big events you were excitedly awaiting have come and gone, or are yet to arrive, like Prom. One thing most seniors anticipate is the senior trip to Disney World! Who doesn't love that magical air and childish nostalgia Disney brings?

   Even if you aren't tagging along on the trip, anyone who's been around the block has heard and fell in love with a song or two from the most magical company on Earth. Have a listen to this Disney playlist while searching for that favorite Disney movie of yours!

If there's any character who's charm and jokes slap a smile right onto kid's faces, it's the Genie.

"Friend Like Me"

in

Aladdin

was such an engaging song with such a wild and loud tone. The Genie's persona is enough to keep you on your toes, but his song goes from left to right real quick and is accompanied by stunning visuals full of magic and illusions that would have anyone glued to their screens nodding to the jazzy beat.

I feel like whenever people talk about Disney movies,

The Princess and the Frog

is hardly credited. I adored that movie as a kid, and the songs it made still stick with me even now. "

Almost There"

was one of the more powerful songs that spoke volumes despite the upbeat and cheery tone. The song had such a swing to it you couldn't help but want to move along with Tiana as she fantasizes about her dreams coming true. Not only that, but she's worked long and hard to make the impossible possible; it's such a heartwarming and inspiring message that any hardworking person can relate to and feel moved by.

Even the most jaded and more "horror" focused people have to have a love for a certain Disney movie with a darker theme.

A Nightmare Before Christmas

is a movie cherished by many, played whenever both Halloween and Christmas roll around. "

This is Halloween"

is one of the most memorable tunes with dark imagery and a brilliant composition. Despite the song's darker tones (especially for a Disney movie), it manages to hold a light-hearted and welcoming vibe as well given how the whole song is about explaining that their work of scaring isn't meant to terrorize: it's just their job!

What would a Disney film be without a villain? Personally, I always find them to be the most interesting and irresistibly enjoyable characters to ever grace the screen. "

Be Prepared"

from

The Lion King

is such an iconic song, and the sinister vibes make this number all the more chilling. From the ominous green fog that slowly changes to yellow and finally red as the song gains intensity and strength to the chorus of hyenas accompanying Scar's intimidating vocals, this song one to remember.

Whenever my mind drifts to Disney, one oh-so familiar tune comes to mind. It's the company's main jingle at this point, and has solidified itself as one of the most iconic and magical songs out there . "

When You Wish Upon a Star"

from

Pinocchio

in 1940 will always hold an air of magic and hope to it. The song inspires dreams, and that they're always there in your reach. It encompasses Disney as a whole, and brings a smile to my face every time I hum the tune.