Listening to Poetry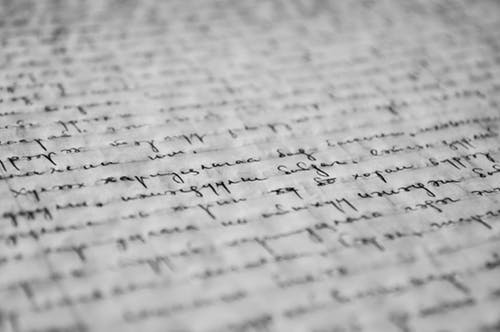 Hang on for a minute...we're trying to find some more stories you might like.
Sayreville War Memorial High School's Poetry Club brought in two wonderful poets: Catherine Doty and Tamara Zbrizher. Some students chose to miss their second and third period classes to listen to the well-written poems both poets had ready.
After the school's auditorium was mostly filled the Poetry Club president, Sierra Farrell, introduced the two poets. Catherine Doty was the first one to recite her poems from her published book ("Momentum") and even gave the audience a sneak-peek of her upcoming books. Some of the poems she read were: "New Girl in Town", "Seaside Heights 1964", and "Tumble".
After Doty read her poetry, Tamara Zbrizher came up to the mic to read hers. Before reciting each poem she gave a little back-story of how she came up with poem. Some examples were: a poem about being an immigrant and feeling like she did not belong, how living with her husband for the first time felt, and the first year of motherhood. Other than reading her own works she also read a poem about feminism, something Zbrizher really supports. With both poets done with their recitals, the students got a chance to ask questions. Through this Q&A session we got to learn a lot more about the poets and what inspired them to do what they are doing now.
Zbrizher is an Ukrainian immigrant who graduated from Duke University. It was actually in Duke University where she was inspired to really pursue poetry since she realized "there was so much more." Also as an immigrant, an aspect of her life that has inspired some of her poems, she says that "it was difficult" mostly since she came here during puberty, which already makes things harder.
Doty, is a resident of New Jersey and attended and graduated from Upsala College. She had many tips for any aspiring poets saying that whenever she is hit with writers block she "keeps on writing" even if it is nonsense. Both poets really emphasized that all aspiring poets should keep on reading. Zbrizher even said that you should "read a lot more than you write." Other than that, Doty said that her confidence for writing comes when the piece of paper is in front of her while for Zbrizher it's the fact that she has read for many years and is passionate about poetry.
At the end of all this, junior Dior Ford read his poem which was dedicated to his late grandpa. In a way this was a "preview" of what is to come on June 7. The Poetry Club is hosting another Poetry Slam which will be taking place at the SWMHS courtyard. If you enjoy poetry, you should definitely go!