SWMHS marching band competes at TOB championships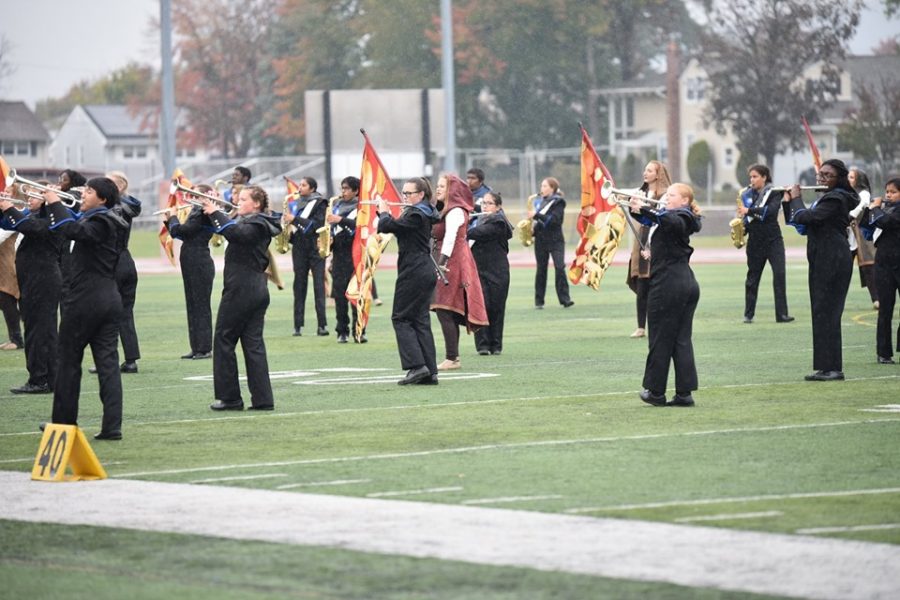 After a long season the SWMHS Marching Band finally performed for Tournament Of Bands Championships.
First, they had States on October 19, where they won fifth out of sixth place. They performed their show "Hooded" for all to see and went up against many competitive bands in their 3A section.
Then, they had Regionals on October 20, even though it was pouring. Despite the rainy weather the competition was still going to go on and the marching band crushed it. They got sixth out of twelfth which they are extremely proud of.
Next year the marching band plans to come back stronger than ever and keep moving upwards. From here they plan on only going up and hopefully winning first place at these competitions next year.