Sayreville Clubs: Poetry Club Overview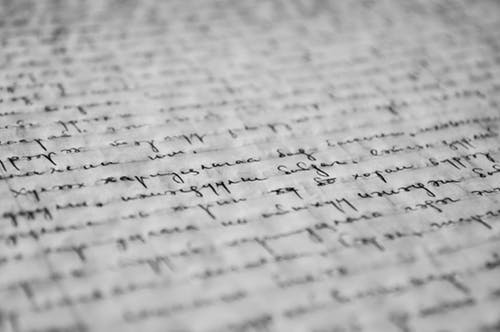 The Poetry club is one of the many clubs here at Sayreville War Memorial High School. At the Poetry Club, people listen to poetry, talk about poetry, and even write and read out loud their poems. It is run by Ms. Chuntz, the adviser of the club.
I interviewed Poetry Club member Rosa Rodriguez with some questions on what the Poetry Club is and what you do at the Poetry Club.
C: "The Poetry Club does a Poetry Slam every year, right? If so, when is the Poetry Slam?"
R: "It's usually in May or early June, we don't really decide it so early on, I believe."
C: "Can anyone join the Poetry Club?"
R: "Yeah, it's welcome to anyone and everyone."
C: "When are the meetings and what room do you meet in?"
R: "We meet Tuesdays after school in room A206."
C: "What do a majority of the club members do in the poetry club? Like do they listen, read, etc.?"
R: "Mainly depends on what we are planning. You could write poems and share them in front of the room. There's a prompt box if you're stuck on what to write on and then you can share it with everyone. When events are coming up, like Christmas and Valentine's Day, we discuss why and how we're going to raise money."
C: "So, you do fundraisers too?"
R: "Yes, like today, I'm going for a gift wrapping at Barnes and Noble, to help fund raise for the club, because we would like to have people come to the school and read their poems and such, just like last year."
If you love to hear the poems that the Poetry Club has to offer, then join the Poetry Club, a wonderful club that brings cheer into the characters of Sayreville students.
High school sports and clubs are a great way to get involved with your school, meet new people, and explore your interests. Sayreville has plenty of sports and clubs that you can join and be a part of. There is a sport and/or a club for everyone, so if you find a sport or a club that you want to part of, join it! High school is only four years of your life, so make the best out of it and get involved with your school and your community!