Earth is closer to a black hole than previously thought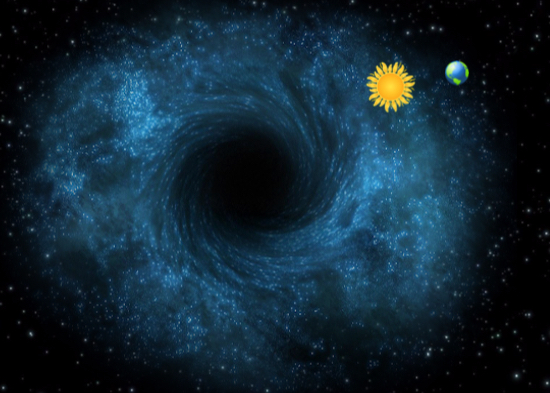 2,000 light years may not seem close to you, but that is the miscalculated amount on how much time Earth will take to meet the black hole in the center of the Milky Way.
In 1985, it was calculated that it would take Earth 27,700 light years to meet with the resident black hole of the Milky Way. However, space experts from Japan have now discovered that Earth is much closer than we thought. It will now take 25,800 light years.
As of right now, Earth is not hurtling towards a black hole. It is slowly gravitating to Sagittarius A, a black hole 4.2 million times bigger than the Sun. It is at the center of our galaxy, and it possibly could be connected to how the galaxy was formed.
This discovery may not seem relevant as it is so distant, but it is important because it gives us a better view of our solar system. It helps scientists understand where the discoveries of the universe are and help them determine what is out there beyond Earth.