Heavy Snowstorm Arrives in the East Coast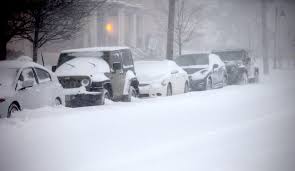 With a new and massive snowstorm hitting the east coast, many places had to close in order to prevent people from traveling through this dangerous weather. Andrew Cuomo, the governor of New York, discussed in a press release that "this winter storm is already producing large amounts of snow and creating dangerous travel conditions" and that appointments for the COVID-19 vaccine would be postponed as a result. In New York, SUNY Stony Brook, Jones Beach, Aqueduct Racetrack, Javits Center, and Westchester County Center are the mass vaccination areas that were closed on Tuesday, February 2, 2o21.
Governor Phil Murphy from the state of New Jersey strongly insisted people to stay home and avoid traveling during the snowstorm. On the night of January 31, Murphy declared a state of emergency for New Jersey. Several schools closed in advance and switched to virtual learning in hopes of avoiding dangerous travel due to the ongoing snow. As of February 1, it was predicted that northern New Jersey will receive about 24 inches of snow. In addition, the mega-sites for COVID-19 vaccinations have been closed in advance. Winds continue to be strong, power outages have occurred, and the snow continues to pile up.
Stay home, stay warm, and stay safe.