Diwali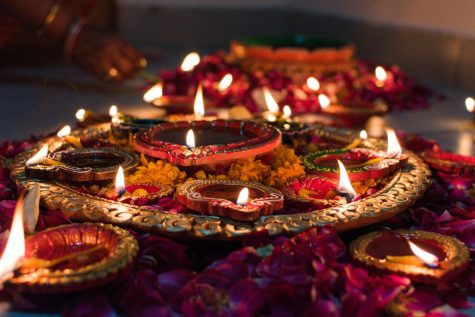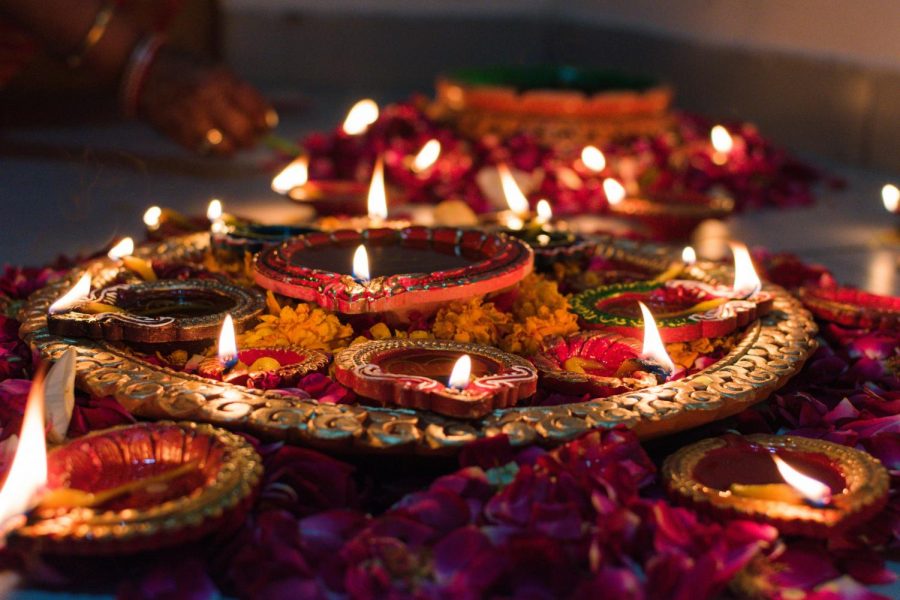 Diwali, also known as Deepavali, is a 2,500-year-old festival of lights celebrated by Hindus, Sikhs, Jains, and certain Buddhists worldwide every year, typically around the months of October and November. This year, Diwali was celebrated on November 4, 2021. The festival lasts five days long; it officially started on November 2 and ended on November 6 this year. Diwali is a five-day celebration traditionally marked as the biggest holiday of the year on the Hindu calendar; each day has a different meaning. 
Diwali is celebrated over five days, which are as follows:
Dhanteras:

On the first day of Diwali, individuals would do puja or pooja rituals, which involves hanging tea lights around their terraces or passageways and buying cookware as it was thought to bring great fortune.

Narak Chaturdashi:

This day is celebrated differently in regions around the world, but many people will stay at home and exchange sweets with friends and family. Rangolis—intricate designs composed of colored powder, rice, and flowers—may be used to adorn a home's flooring.

Lakshmi Puja: 

The main festival is seen to be the most auspicious day for worshiping the Goddess Lakshmi (the goddess of prosperity). Families will dress up and gather in her honor by prayer, which was followed by a sumptuous feast, stunning fireworks display, and any additional activities.

Govardhan Puja:

 This day is linked to Lord Vishnu and the Gujarati new year (Gujarati is a term used to describe people who trace their ancestry to the region of Gujarat, a region in India). A pile of food offerings is arranged for the ritual.

Bhaiya Dooj:

Diwali's last day is dedicated to commemorating the sibling connection. Brothers will traditionally visit and offer presents to their sisters, who will thank them with special

 ceremonies and delicacies.

Suvan Chowdhury
 
Although the precise day of Lakshmi Worship varies from year to year, it is always observed on the night before the new moon in the Hindu calendar.
Diwali is related to various tales and religious traditions. Diyas are lighted to represent the dispelling of darkness and ignorance and the awakening of the light inside of us. It is the ideal time for family to host get-togethers, cuisines, festivities, and pooja. The Goddess Laxmi, as well as Ram and Sita, play essential roles in this event. This fall festival consists of five days, each with its unique importance.
People renovate and decorate their houses. People make beautiful motifs of Rangoli designs to welcome the goddess of wealth and prosperity: Laxmi. Throughout the night, lamps glow. Houses are kept clean, and rangoli is drawn at the doorstep. For a Diwali puja, a pandit is contacted to determine the appropriate timing. Gold, suparis, uncooked rice, paan leaves, kumkum for applying tilak, mithai (Indian sweets), gee, agarbattis (burning stick), dried fruit (almonds, cashews), flower petals, and the Lakshmi-Ganesh image are all required.
Diwali is a fascinating festival celebrated by more than a billion people worldwide with numerous meanings and stories. Currently, Diwali is in the talks of officially becoming a federal holiday.