Join The Sayreville Public Library: Teen Advisory Board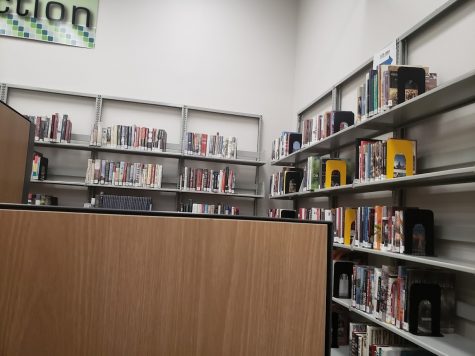 The Teen Advisory Board (T.A.B) is a group of teen volunteers from grades 7 to 12 who assist in planning and executing library programs for kids and teens at the Sayreville Public Library. The T.A.B is an excellent extracurricular to join if you're interested in helping out the community. Currently, they meet every other Wednesday at 3:00 pm in the library to discuss upcoming plans and events.
They recently helped execute several escape rooms and movie nights and set up story time for kids. Overall, the T.A.B is an excellent club to join if you like helping the community. There is always something for everyone: organizing, planning, crafting, setting things up, etc.
Brittany Coyle, along with being the library's Youth Services Librarian, also runs this club. If you are interested in joining the Teen Advisory Board (in short for T.A.B), please email Mrs. Coyle at [email protected]. If you have any other questions, you can DM the board on Instagram @sayrevilleTAB or talk to Ms. Coyle personally in the children's section at the library.