My Financial Goals for 2022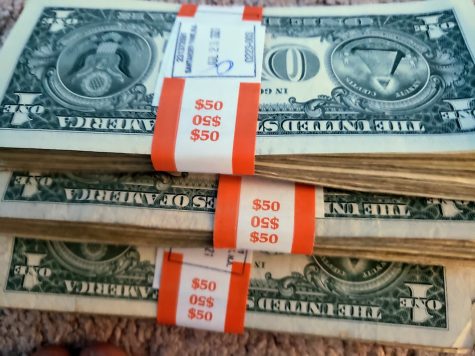 The new year is now here, and to ensure growth in my financial status and for my future, I have come up with some financial goals and plans I'm going to try sticking to throughout this year. I will be sharing these goals with you in this article since they could help others make better decisions about their personal lives if considered. 
Tracking My Spending: I would always try to use this technique in the past. However, I could not accurately use it, nor was I too organized while collecting this data. Therefore, I have decided from now on write down all my spending in a book which will include all spending done for me or by me with all types of payments (cash, debit card, credit card, check, gift card, etc.) I believe tracking your spending is necessary as it can help you build a picture of where you are investing your money and check that it is being spent appropriately, which leads me to my next goal. 
Cutting Unnecessary Spending/Spend On Necessities: Cutting spending is a good thing in many ways as it can not only allow you to save for more essentials, but it can also help aid your goals. It is often the money you save from unnecessary spending that helps you most when you find yourself in a money crisis. Personally, feeling the sense of financial freedom generated from excessive spending attracts me to the financial goal that I hope to master.
Calculating My  Net Worth: Knowing how much you have and are worth is a good thing. It can help you make better financial decisions later down in your future. It can also help you identify areas where you spend too much money. (If you want to know how to calculate your Net Worth and more about your net worth, be on the lookout for my upcoming article, which will be covering that). 
Doing A 30-Day No Spend Challenge: Yes, you read that correctly. This month, I will attempt for my first official 30 days no spending challenge. I want to see how long I can go without spending a single penny; I hope at least one month. I want to try this out because I believe it will help me build a better perspective on my spending, and it will also help me save a good amount of money that I can spend in better ways. 
Learning More About Investing: This is the final financial goal for this year. I feel that investing will allow me to put my money to work and even generate a good amount of wealth someday. It may even enable my money to outperform inflation and grow in value if I know where to invest and more about it. This is why I consider at least learning more about it rather than starting to invest just yet. 
These are five financial goals and plans I hope to achieve and complete this year to help me out in the future when my needs grow. I hope you found these financial goals of mine quite helpful!