Happy Holi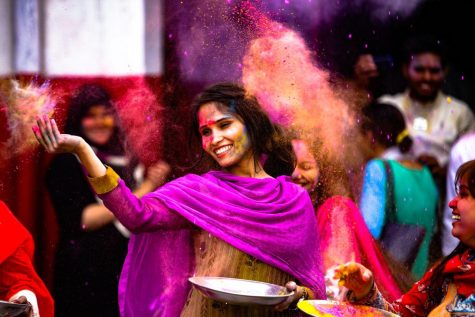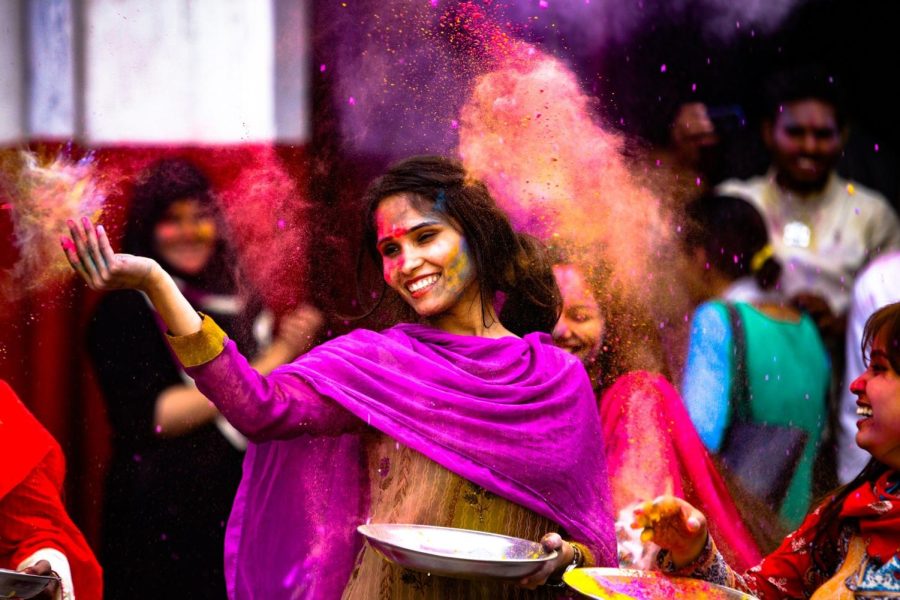 Holi – the festival of colors – is a worldwide festival that is recognized for its ability for unifying people in feelings of joy. This year, the Hindu festival of colors will be held on Friday, March 18.
There are many traditions that inspire people around the world to celebrate Holi.  It is celebrated as victory of good over evil (the legend of Holika and Prahlad), love, and the arrival of spring after a LONG winter.
It is said that even the colors that are thrown at each other have a meaning behind them. Red denotes fertility and love, yellow represents turmeric (a spice that many Hindus use in their cooking), blue represents the Hindu God Krishna, and green represents new beginnings. Each of these colors having its own meaning makes Holi even more fascinating.
The majority of people spend this day cleaning their homes, visiting their temples, and throwing dry, colored powder at each other.  People do Rangoli outside their homes with colorful powders.  Some make bonfires that symbolize the burning of Holika (evil) and the victory of the good. Overall,  you can celebrate it if you enjoy people coming together and having a blast.