Studio Ghibli Fest 2022 Launches in North America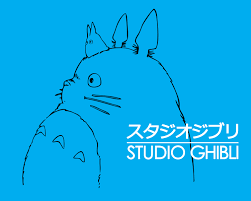 Starting this month, Studio Ghibli Fest returns to theatres to celebrate the films created by the Japanese animation studio.
Studio Ghibli was founded in 1985 and is recognized for its breathtaking animation and storylines. Some of the studio's most successful films include Spirited Away, Howl's Moving Castle, and Ponyo, which cater to audiences of all ages and have been subtitled and dubbed in 20 languages.
Despite originating from Japan, Studio Ghibli's work is often recognized globally. In North America, Spirited Away won as the best-animated feature at the Academy Awards, which continues to be the only hand-drawn film to ever win in the category. Other Studio Ghibli films such as Howl's Moving Castle, The Wind Rises, The Tale of Princess Kaguya, and When Marnie Was There have also since been nominated, but Spirited Away remains the only movie to win the award.
This spring, seven of the studio's most celebrated films will return to theatres in North America. This event, known as Studio Ghibli Fest, will run until early November nationwide.
During the festival, Princess Mononoke will celebrate its 25th anniversary in early April and The Cat Returns' 20th in June.
As the event kicks off, fans across the U.S.A. are thrilled to experience the groundbreaking films on the big screen.