Goodbye Class of 2023!
On June 20, seniors of the Class of 2023 will step foot in SWMHS for the last time. After experiencing a very unique four years, with the interruption of the COVID-19 pandemic and virtual schooling, seniors are reflecting on their favorite moments in high school.
Angel Franyutti, who worked behind the scenes of the Bombcast for all four years, specifically recalls teachers who helped him discover his passions.
"Mr. Taylor really taught me a lot through hands-on experience," Franyutti explained. "I owe a lot of my knowledge to him."
Franyutti will be finishing his final year of his associate degree at Middlesex College this fall in Computer Science. However, he is currently exploring a plethora of creative paths that he is passionate about. "I would much rather be spending the rest of my life making art than programming in an office," he explains, in reference to working toward turning his creative dreams into reality.
"I'd also like to thank Mr. Sanford for letting me have a space to hone in and create some pretty cool stuff. He was always welcoming and listened to the demos I made, which is why he is easily another staff member that I appreciate the most."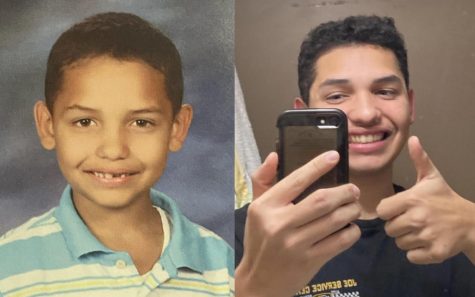 Sofia Costa, another student who frequently appears on the Bombcast, also dedicates her appreciation to Mr. Taylor. "He got me to come out of my shell," she explains. "Once I started doing the Bombcast, I became more outgoing and less insecure."
Costa gained a significant amount of self-assurance throughout her high school experience after exploring her interests and maturing into a young adult.
"I have grown to be a strong minded woman," she says. "When I started high school, I was very insecure and afraid. Now I am sure of myself and who I am as a person."
Although starting anything that is new can be a daunting task at first, Costa has proved that her growing confidence and diligence are her most powerful weapons. After high school, she plans on attending Monmouth University to earn her doctorate degree and will study Occupational Therapy. It is evident that Costa is not an all-bark-no-bite type of student and looks to her future with excitement.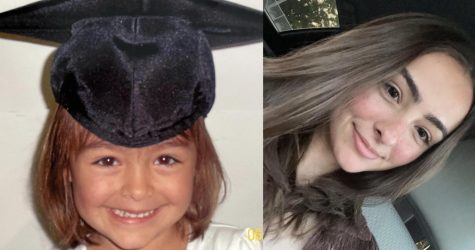 Sometimes, facing our dreams and passions head on are the best ways to ensure success. Grace Herrick, who starred in the SWMHS production of The Little Mermaid as Ariel this spring, is a student who is constantly changing the game and chasing after her dreams.
After participating in an astounding 10 Sayreville-produced shows during her musical career, theatre was without a doubt Herrick's most influential aspect of her high school years.
"It gave me a safe space to be myself and was the most exciting thing to be a part of," she acknowledges.
Despite belting out her desire to be "Part of Your World" in late March, Herrick confesses that she feels a slight sense of anxiety when thinking about actually venturing off into the unknown.
"It makes me nervous to think about being in college without the people I've known for my entire life. However, I'm extremely excited to start this next chapter and meet so many new people with completely different goals and aspirations."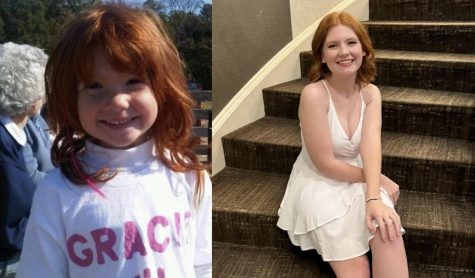 SWMHS offers various courses that allow students interested in music to continue pursuing their passions. Theatre isn't for everyone, but Mr. Sanford's Music Tech class allows students such as Imaad Tahir to put their creativity to use.
"Mr. Sanford was basically a mentor through my whole music progression," he states. "He brought light upon school and made me more grounded on what I needed to do."
Tahir is ecstatic for what is to come and explains that he is taking life one day at a time. In his future, Imaad expresses that he wants to pursue either music or film.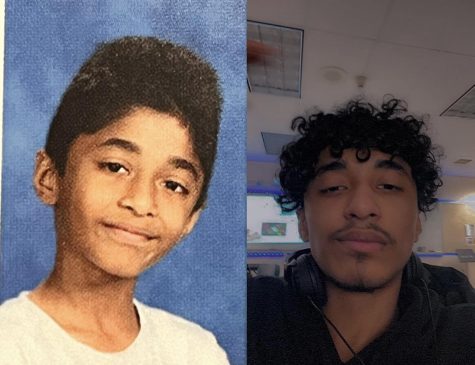 Most seniors seem to be divided on their feelings about graduating. While many students are excited to go to college, some feel worried about the sudden change.
"I worry a lot," Antonio Conway confesses. "I worry about things that are unknown, and I even worry about things that I do know. What helps me is knowing how much there is to look forward to."
Although he has a diverse set of interests, Conway is eager to major in Psycho-social Therapy at Middlesex County College. He is passionate about helping those in need and is currently on set to begin working at Recovery Centers of America to get a head start on his career.
Conway also had a previous interest in poetry. "One teacher I remember truly making a difference was Ms. Scarpari, my  Creative Writing teacher," he described. "She complimented me on one of the poems I wrote, which made my entire year."
Despite being nervous to attend college, Conway acknowledges that everyone is in the same boat. "Everyone around me knows the same amount that I do because we are all growing up together. Nobody knows what the future has in store."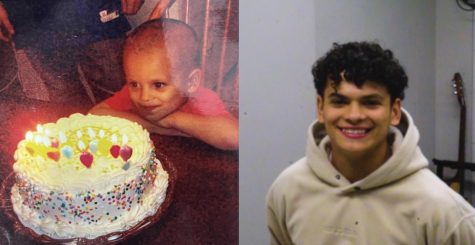 Natalia Yanez is another student interested in psychology. She is planning to major in the subject this fall at Middlesex County College as well.
Yanez discovered her passion for the human mind during her middle school years, but only began to branch out this year as she enrolled in the Psychology course offered at the high school.
"It's cool to see how everyone has the same organ in their heads, but we all have different personalities and mental processes," she noted. "In college, I'm excited to learn more about these differences."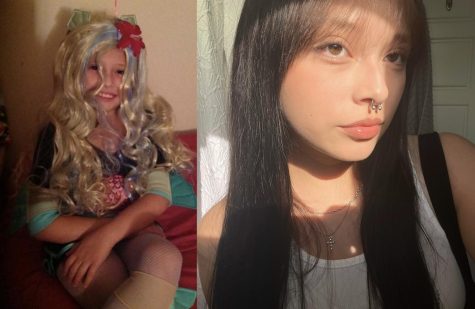 With only two weeks left of the year, Class of 2023's high school experience will soon be coming to an end. Regardless of their plans after senior year, it is certain that the future has a gift in store for everyone. Good luck graduates!