Student Council Celebrates Read Across America
Read Across America is an annual nationwide celebration that encourages students of all ages to read. This special day is celebrated on Dr. Seuss's birthday, March 2, and schools across the country generally participate in events in order to bring awareness to the importance of reading.
Founded in 1998 by the National Education Association (NEA), Read Across America connects children of all ages to the significance of reading books. This year, SWMHS's Student Council celebrated the holiday by visiting two elementary schools. Students participating dressed up as infamous fairytale characters and read short stories to students at Eisenhower and Truman schools.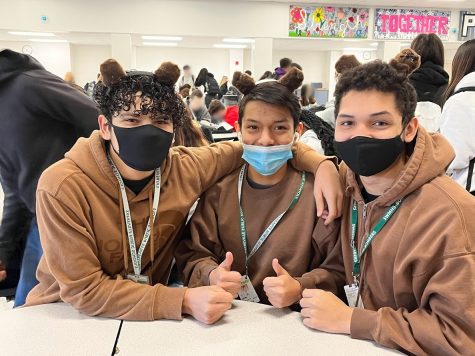 "The kids were super excited to see older students in their classes," Franyutti stated. "It was really awesome seeing young kids get so engaged in reading, especially when technology is such a huge factor in their daily lives."
Taking a break from electronics in order to read more books is a great way to celebrate Read Across America this week. Regardless of the magnitude, any action taken towards reading during March is extremely powerful and important.
Student Council was extremely appreciative of the opportunity received from Eisenhower and Truman elementary schools, and students are excited to return during the 2023 school year to continue the tradition once again.
NEA encourages people of all ages to celebrate the nationwide month of reading. Examples of ways to celebrate may be found here.
Happy reading!