New librarian, Library Council seek to re-energize media center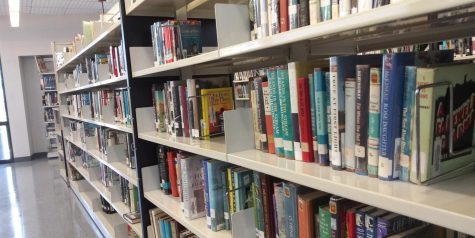 Hang on for a minute...we're trying to find some more stories you might like.
Library Council is a new club at SWMHS. The Council is managed by Mrs. Desmond, the librarian. The main focus of the council is to make the Library enjoyable for all students. The council performs many jobs in order to make the library more organized and comfortable for teachers and students.
The council checks out books, returns books, organizes shelves, and makes monthly and holiday shelves. They also come up with new ideas in order to make the library appealing to everyone.
Following is an interview with Mrs. Desmond:
Question: How does it feel to have to transition from the Samsel Upper Elementary School to the SWMHS?
Answer: The transition to the High School has been very exciting for me!  It is nice to see so many of my former students.  I am looking forward to teaching important lessons, creating reading programs and building our book collection in the library.
Q: What caused you to create a Library committee?
A: I needed help! Also, it is important to me to get student feedback on what a library should offer to all patrons.
Q: What changes do you plan to bring into the library?
A: I am working on redesigning the space to maximize its use.  Also, I hope to encourage a love of reading by providing new titles and technology students are excited to use.
Q: How do you plan to further incorporate student creativity into the library?
A: I firmly believe the library is a shared space for the whole community.  I would love to display artwork by students, book reviews, displays, etc…
Q: How do you think the student body will react to changes brought into the library?
A: I hope they will like the changes and use it more!
As you can see, the librarian is very hopeful to make the library appealing to the entire student body.