Student Spotlight: Meet the Junior Class President, Christian Quilon
Christian Quilon, current Junior Class President, is paving the way for an outstanding Class of 2020.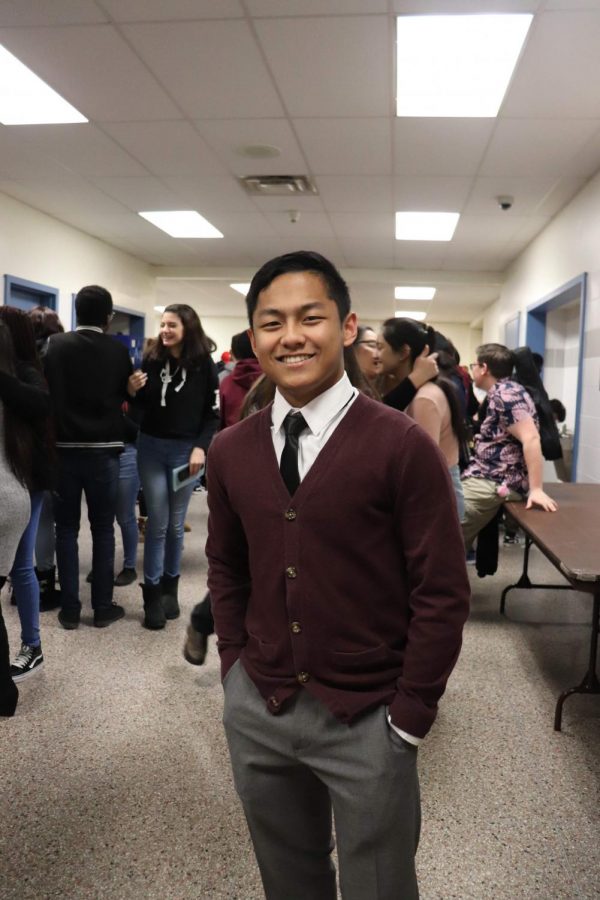 Mueez Khan, Staff Writer
June 7, 2019
2020. The year alone seems so futuristic and extraordinary, and at Sayreville War Memorial High School the current Junior Class President Christian Quilon seeks to be one of our students of the future.
Christian grew up in Sayreville with talent that's known far and wide, playing instruments like the piano and guitar while also singing beautifully. He's also involved in various church activities and currently aspires to be a priest, all the while being part of multiple extracurriculars, challenging courses, and being the class president for three whole years in a row. An interview with questions from fellow students for Christian about him and plans for our school's future in 2019-2020 can be found below:
Who are you and what is your role as Class President?
Christian: "My name is Christian Quilon, and my role as Class President is to organize and plan events with the help of my advisors and the rest of the Council, serve as chief volunteer at all Class Council-sponsored events and other school-sponsored events, and to make sure that all members of the Council are acting according to the duties each are prescribed as relevant to their office.
Do you plan on decreasing the price of the Disney trip for next year with more fundraising?
Christian: "Yes, it has been one of our goals next year to make sure that the Disney trip be affordable and accessible to as many students as possible; however, this will only be possible through fundraising efforts and the willingness of the Class to participate in these fundraisers."
Why do you want to become Class President for the 2019-2020 school year?
Christian: "A lot of people say that I have a heart of service, and over the past three years, I have found it a fulfilling privilege to serve my classmates as President. I would want nothing more than to end my high school career by serving my classmates for a fourth and final year as President."
How will being Class President assist you in your future desires, hopes, and endeavors?
Christian: "Being President has allowed me to obtain valuable experience in skills that I hope will be applicable to jobs I will hold, no matter what field I end up in. I've learned valuable communication skills and valuable leadership skills. I have also learned effective teamwork and how to handle such big responsibilities when it comes to handling and organizing and executing events for the Class successfully. These are skills I will definitely take with me, no matter where I end up."
And finally, what would you like to say to the Class of 2020?
Christian: "Live in the present. Smile more. Get out there and do some good."