Teacher Spotlight: Mr. Ferlisi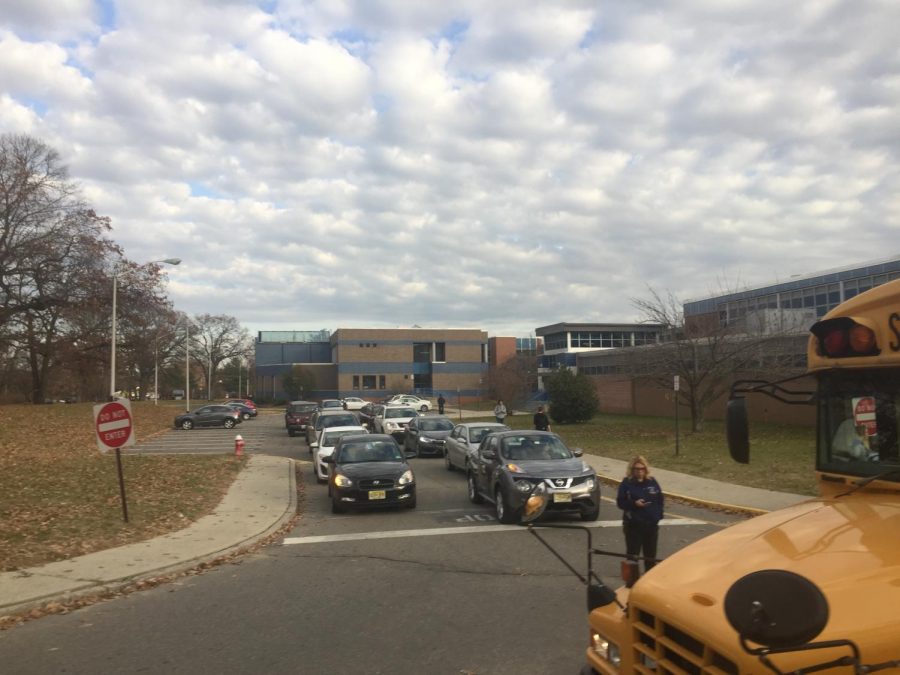 Hang on for a minute...we're trying to find some more stories you might like.
EchoLites would like to proudly present a new addition to the Sayreville War Memorial High School faculty, Mr. Ferlisi. As an environmental science lover, he has taken the liberty to "instill the student's ability of questioning" mostly for those who have an interest in science. He is ready to "teach students how to find out, how to figure out, and how to answer their questions" when they have "sparked the interest to question, which is what science is mostly about." To those who are not "that into science," Mr. Ferlisi says, "I get that because even I am not into certain subjects." Since it is Mr. Ferlisi's first year of teaching I asked about how the first day of school went which for him "did not go as expected" since he did not know about the many "behind the scene things that go on after 2:30." Although his first day did not go as expected, he sounded pleased by the fact that "this school gave him a lot of support" but he was still "anticipated, anxious, and excited" to meet his 117 students. This led to my next question, which is something many students wonder and that is: How do teachers remember all their students' names? For Mr. Ferlisi it became "second-nature because he sees his students everyday" and "by getting to know the students by asking questions, you remember their faces."
The next few questions were mainly asked to get to know Mr. Ferlisi, and I started it off by asking what he thought is the best part of being a teacher as well as what is the worst. For Mr. Ferlisi, he thought the best part was "finding that moment where the student gets what you're trying to teach" which is what teachers like to call the "Aha! moment." The worst part of being a teacher is "being able to teach when a student is having a bad day," which he says is normal, even for teachers. He continued to explain that as a teacher it is easy "to get through the bad day" but in a "classroom of 30 students and 1 student is having a bad day, it might affect the other students that are having an off day," and getting everyone to the same page is the hard part. To lighten up the mood I asked what the most embarrassing moment as a teacher has been, at which he laughed at. He had a quick answer and started off by saying "this is my first year here and I have learned that room D218 is pretty hot in the summer." A couple of months ago he had wore a "shirt that did not hide the sweat very well and it kind of showed through." He did, however, learn from his mistake by "picking colors that will not show the heat." I also learned about some of Mr. Ferlisi's hobbies revolve around entomology, which is the scientific study of insects. He does this by collecting bugs and identifying the insects, something his wife is not so happy about, he added. He also loves to watch movies, his favorite being The Breakfast Club. Other than being a teacher he would like to be "one of those nature show hosts that go to different parts of the world and get to see the wildlife there." He would love to do this, since he "can travel and incorporate his love for environmental science at the same time." Mr. Ferlisi had actually already done "humanitarian work in the Virgin Islands and also researched on the lionfish epidemic." He explain the lionfish to be "beautiful fish that can be bought at tropical stores" but these fish eat anything and that means they eat anything that makes an ecosystem.
I ended the interview by asking more environmental science related questions, the first being: "Why are you so interested in environmental science"? Mr. Ferlisi has always been interested in environmental science, since it "encompasses all the sciences." He always had an interest in animal science and it moved on to zoology, then even further to environmental science, which is "the umbrella that holds all the sciences together." This interest came to be when he was taking pre-veterinarian education at Rutgers and had to take many different science courses like chemistry, biology, and anatomy. When Mr. Ferlisi "took more environmental-like courses, he fell more in love with environmental science, specifically rather than focusing on animal science." The final environmental related question, which is an important part of our everyday lives, was: "How do you feel about Earth's condition?" Mr. Ferlisi thinks very optimistically about Earth's condition and explained that "Earth has a way to put up with humans" and both Earth and humans will find a way. I also learned that the ozone layer will be fixed by 2050, which seemed to be a problem in the past. Mr. Ferlisi continued to say that, "I am pretty confident that Earth will work with us and humans will work with Earth, and we will solve the ozone layer problem. Then we will be ready for the next problem, that we will cause down the road."
I ended the interview with the final question: "What words of wisdom would you like to pass on to the students of Sayreville War Memorial High School"? Mr. Ferlisi answered the question fairly quickly, and said "Take nothing personally." He explained further by saying that there will be people that do not like you and it could be because they are going through something but there will always be people that do like you, since you have qualities that are likable. "Do not change who you are because of other people." Overall, the interview with Mr. Ferlisi went very well, and from what I saw he is a very friendly teacher. Good luck to Mr. Ferlisi in his upcoming years at the high school and any other endeavors!